"Fill your paper with the breathings of your heart." ~ William Wordsworth
My mother taught me that words can save lives. As a lifelong poet and a former magazine and newspaper editor, I turned to memoir to share deep truths. I focus on family and healing and weave in my devotion to animals and nature. In my 30s, I began writing my first memoir after my mother started showing signs of Alzheimer's, and I was facing a series of miscarriages. Our horse farm was the backdrop for the story. Several years later, after my daughter was born and diagnosed with celiac disease, I felt compelled to share our health journey to educate others. My current project focuses on my personal and spiritual transformation after a severe shoulder injury.
Take a few moments to look around my website. I hope my words offer inspiration and support.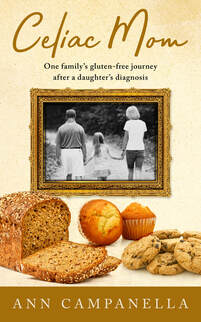 Celiac Mom
As a two-year-old, Ann Campanella's daughter barely registers on the pediatric growth chart, rarely naps and has intense stomachaches after eating. Doctors and well-meaning friends repeatedly assure Ann that Sydney will outgrow these issues. But at the age of five, Sydney finally receives a celiac diagnosis.
Celiac Mom charts the course of one mother who is determined to keep her daughter safe from gluten, a substance that is literally poisoning her.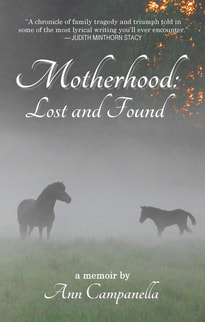 Motherhood: Lost and Found
Alzheimer's disease, infertility and horses intersect in this powerful memoir. At age 33, award-winning author and poet Ann Campanella returns home to North Carolina ready to build a horse farm and start a family. Her foundation is shaken when she experiences multiple miscarriages at the same time her mother spirals into Alzheimer's. The author's devotion to family and her horse Crimson sustain her as she waits for a final miracle.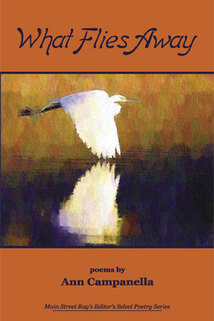 What Flies Away
What Flies Away tells the story in poetry of the author's mother's descent into Alzheimer's, her father's sudden death and the miracle of her daughter's birth. Campanella received the Poet Laureate Award twice for two poems "The Chase" and "How to Grieve," both of which are included in the collection.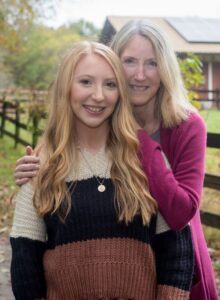 "Celiac Mom is an open and courageous chronicle of the author's battle to heal her young daughter from the devastating effects of celiac disease."
– Traci Medford-Rosow,
bestselling author of Unblinded.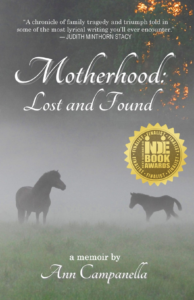 "A chronicle of family tragedy and triumph told in some of the most lyrical writing you'll ever encounter."
– Judith Minthorn Stacy, Winner of the Carolina Novel Award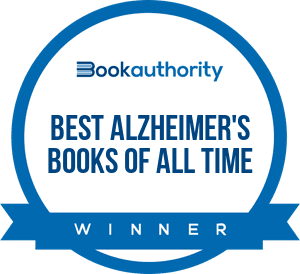 "One of the best Alzheimer's books of all time."
– BookAuthority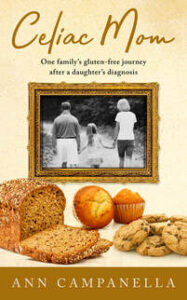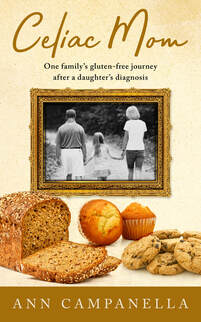 "This should be the book of choice given to any parent holding a new diagnosis of a child's celiac condition and wondering what to do next."
– D. Donovan, Senior Reviewer
Midwest Book Review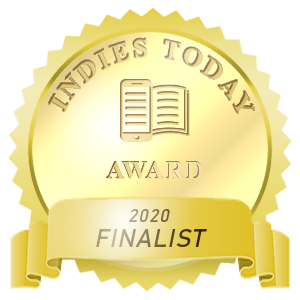 "A motivating story that should be read by everyone that needs to avoid gluten."
– Jordan Ehmann, Indies Today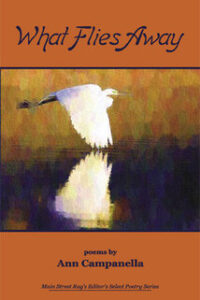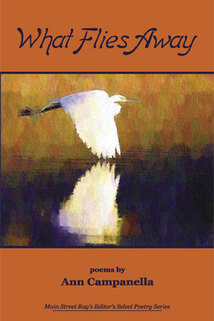 "We are riveted to these poems, as step by step we experience the loss, the grief, the mourning, and then the astounding resurrection."
– Anthony S. Abbott, NC Literary Hall of Fame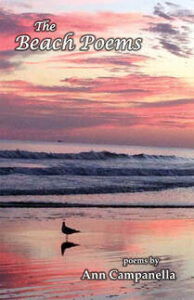 "Reading Ann Campanella's The Beach Poems is like pressing a conch shell to one's ear and listening to the sound of waves.
– Terri Kirby Erickson, author of Becoming the Blue Heron